CONTACT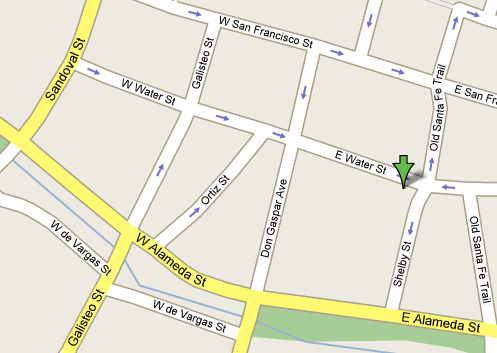 info@joewadefineart.com
We are located at:
El Centro 102 E. Water Street
Santa Fe, NM 87501
Phone: 505.988.2727
Fax: 505.988.2725
Mon - Sat 10:00 AM - 5:00 PM
Sunday 10:00 AM - 4:00 PM
Closed Thanksgiving Day, Christmas Day, New Years Day and Easter Sunday
ARTIST SUBMISSIONS
Please submit, by email only, the following:
Website link (if applicable), and/or no more than 5 images of your work with image information, sent as JPEG attachments. Total email should not exceed 2 MB total size. Image information should include title, dimensions, medium, and date of work.
Include recent resume, price list and current contact information with your submission.
Email the information to: submissions@joewadefineart.com
Please note we no longer accept slides, photos or portfolios by mail as submissions. We do not grant in-person appointments unless images have been reviewed and found to be of interest to the gallery.
If we believe your work to be appropriate for us to consider further, we will contact you directly.
Thank you. We wish you continued success!